Rule No.1 Yacht – Experience Luxury and Adventure in Mag Bay
Are you ready to embark on a luxurious adventure to one of the world's most stunning destinations? Look no further than Rule No.1, the premier yacht for those seeking the ultimate in luxury and excitement. With its sleek design, state-of-the-art amenities, and world-class crew, Rule No.1 is the perfect vessel to explore the stunning natural beauty of Mag Bay.
Discover the Magic of Mag Bay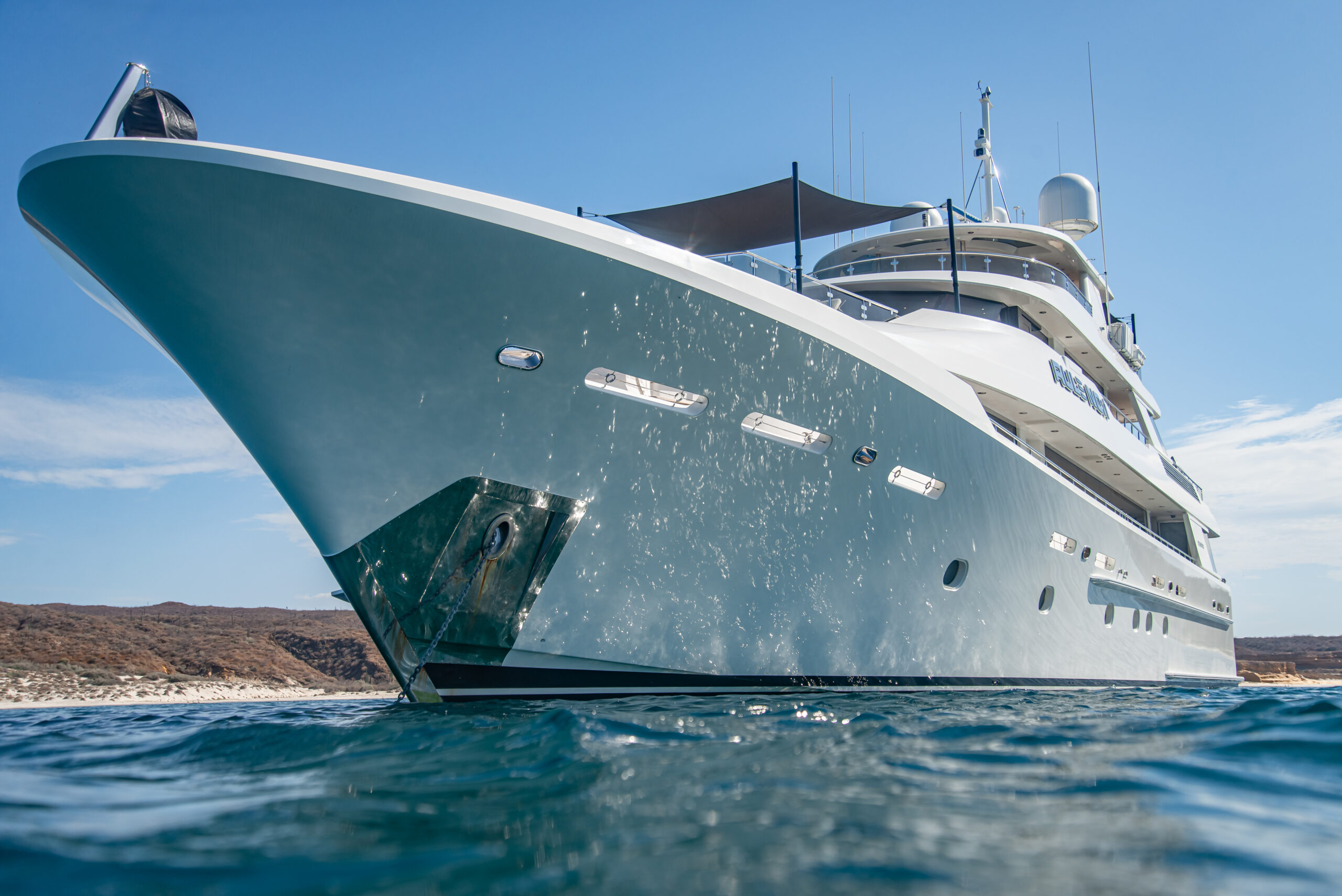 Located in the heart of the Baja Peninsula, Mag Bay is a true gem of the Pacific Coast. Its pristine waters are home to an incredible array of marine life, from playful dolphins and majestic whales to colorful fish and exotic sea turtles. With its breathtaking vistas and secluded coves, Mag Bay is the perfect destination for those seeking to escape the hustle and bustle of everyday life and immerse themselves in the natural wonders of the world.
Experience Unmatched Luxury and Comfort
At Rule No.1, we understand that the journey is just as important as the destination. That's why our Mag Bay yacht charter is designed with your comfort and pleasure in mind. From the moment you step aboard, you'll be greeted by our world-class crew, who will attend to your every need and desire. Our luxurious cabins are outfitted with the finest linens, plush bedding, and state-of-the-art entertainment systems, ensuring that you'll enjoy a restful and rejuvenating night's sleep after a day of adventure.
Dine Like Royalty
Indulge in the finest cuisine, prepared by our expert chefs using the freshest local ingredients. Whether you prefer savory seafood dishes, succulent steaks, or light and refreshing salads, our culinary team will create a menu that delights your taste buds and satisfies your cravings. And with our open bar policy, you can enjoy your favorite cocktails, wines, and beers at any time, day or night.
Explore the Seas with Ease
With Rule No.1, the seas are yours to explore. Whether you're interested in fishing, snorkeling, or diving, our yacht is equipped with the latest gear and technology to ensure that you have a safe and thrilling experience. Our knowledgeable crew can guide you to the best spots to see whales, dolphins, and other marine life, and they'll be on hand to assist you with any questions or concerns you may have.
Relax and Unwind
At Rule No.1, we understand that relaxation is just as important as adventure. That's why we've designed our Mag Bay yacht charter to be a sanctuary of peace and tranquility. Lounge on the spacious sun deck, take a dip in the Jacuzzi, or simply unwind in the shade with a good book. Our crew is always on hand to ensure that your every need is met, leaving you free to enjoy the peace and quiet of the sea.
Book Your Dream Adventure Today
Are you ready to experience the ultimate in luxury and adventure? Book your voyage aboard Rule No.1 today and discover the magic of Mag Bay. Our world-class crew, state-of-the-art amenities, and unparalleled comfort and luxury are waiting for you. Contact us today to start planning your dream adventure!